Bradford Freeman, former MSU student and last surviving member of "Band of Brothers," passes away at 97.
PRESS RELEASE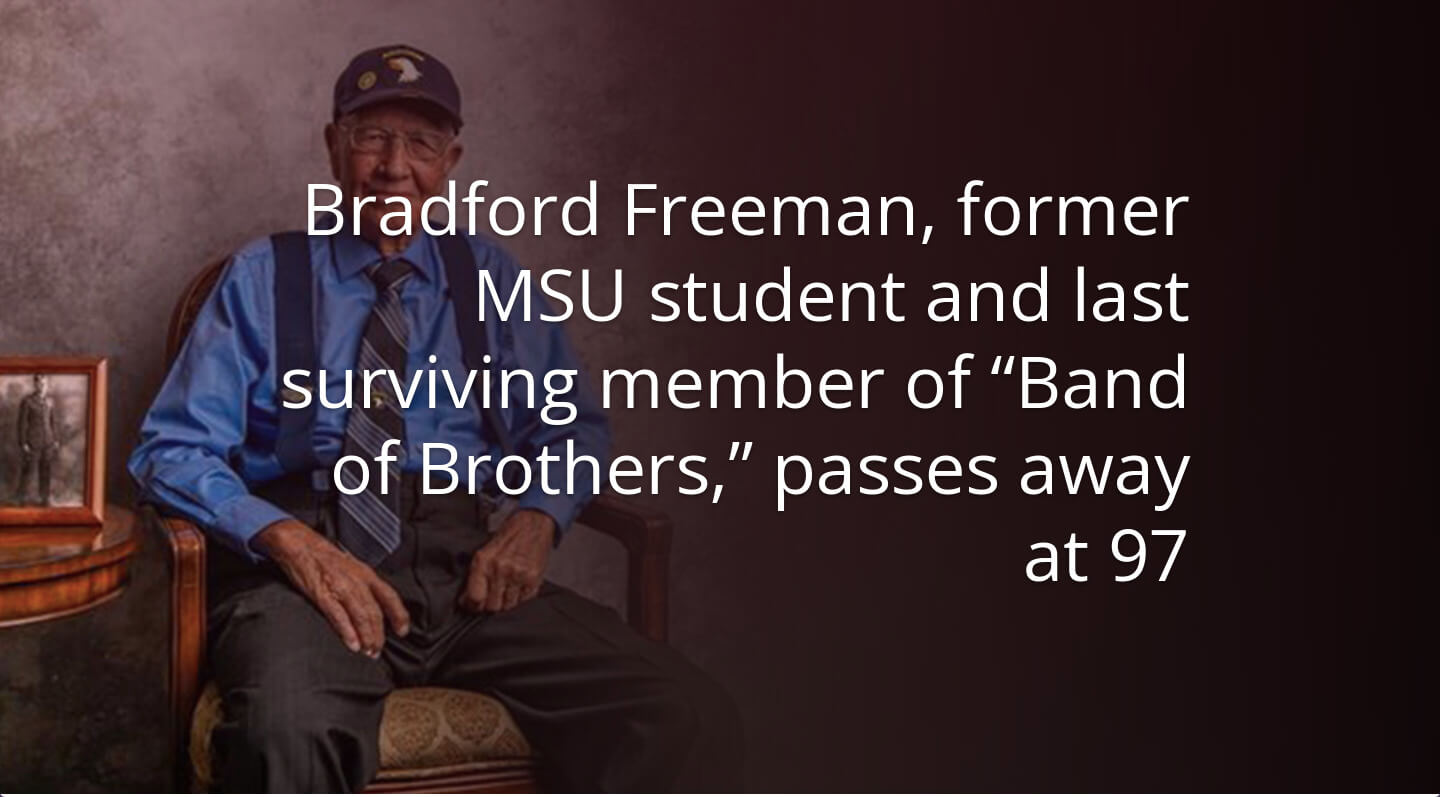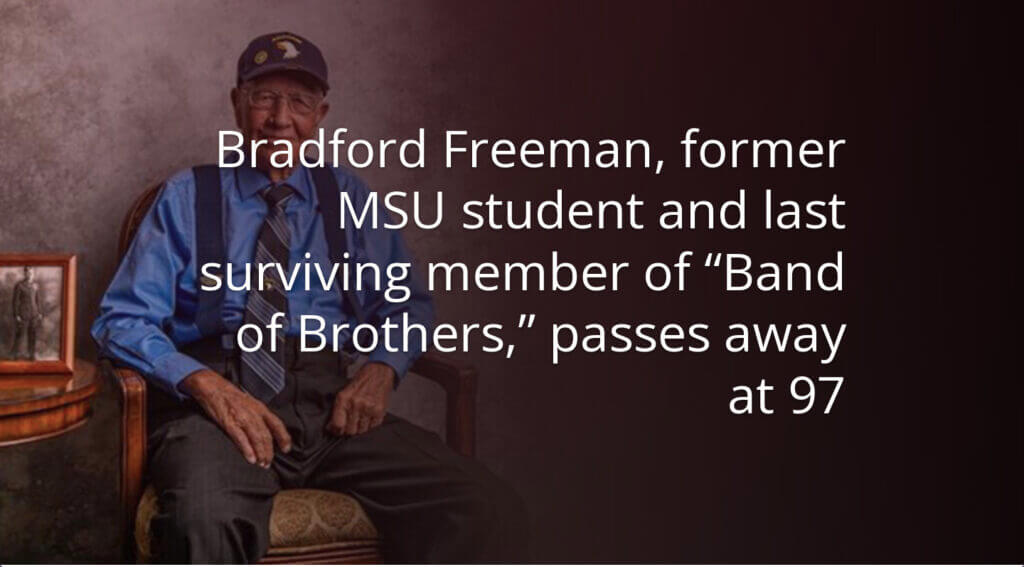 Bradford C. Freeman, the last surviving member of the "Band of Brothers," passed away Sunday [July 3] at the age of 97.
An Artesia native, Freeman enrolled at Mississippi State University in 1942 before joining the military during World War II. He was a member of Easy Company, the 506th Parachute Infantry Regiment of the 101st Airborne Division, the unit known for its remarkable service that was chronicled in the HBO series "Band of Brothers."
As a Private First Class in the U.S. Army, Freeman parachuted from a C-47 during the D-Day invasion of Normandy, France, fought in Operation Market-Garden in the Netherlands, and defended Bastogne during the Battle of the Bulge. He participated in the Allied occupations of Berchtesgarden and Austria.
Freeman returned to Caledonia following the war, where he started a family and worked as a mail carrier for 32 years before retiring.
"Mr. Freeman was a true hero," said MSU President Mark E. Keenum. "He and so many of his generation stepped up during our nation's time of need. I am so thankful for the legacy of the men and women of this 'greatest generation' who sacrificed so much for all the freedoms and liberties we tend to take for granted. I'm also proud that Mr. Freeman was a Bulldog."
A graveside service will be held at 10 a.m. on July 8 at Egger Cemetery in Caledonia. A complete obituary is available at https://www.legacy.com/obituaries/name/bradford-freeman-obituary?pid=202316343.
---
Article originally posted: https://www.msstate.edu/newsroom/article/2022/07/bradford-freeman-former-msu-student-and-last-surviving-member-band?fs=e&s=cl on Wednesday, July 6, 2022.