Local cop "Snake Whisperer"
Local cop deputy Colby Adams some are calling him the snake whisperer.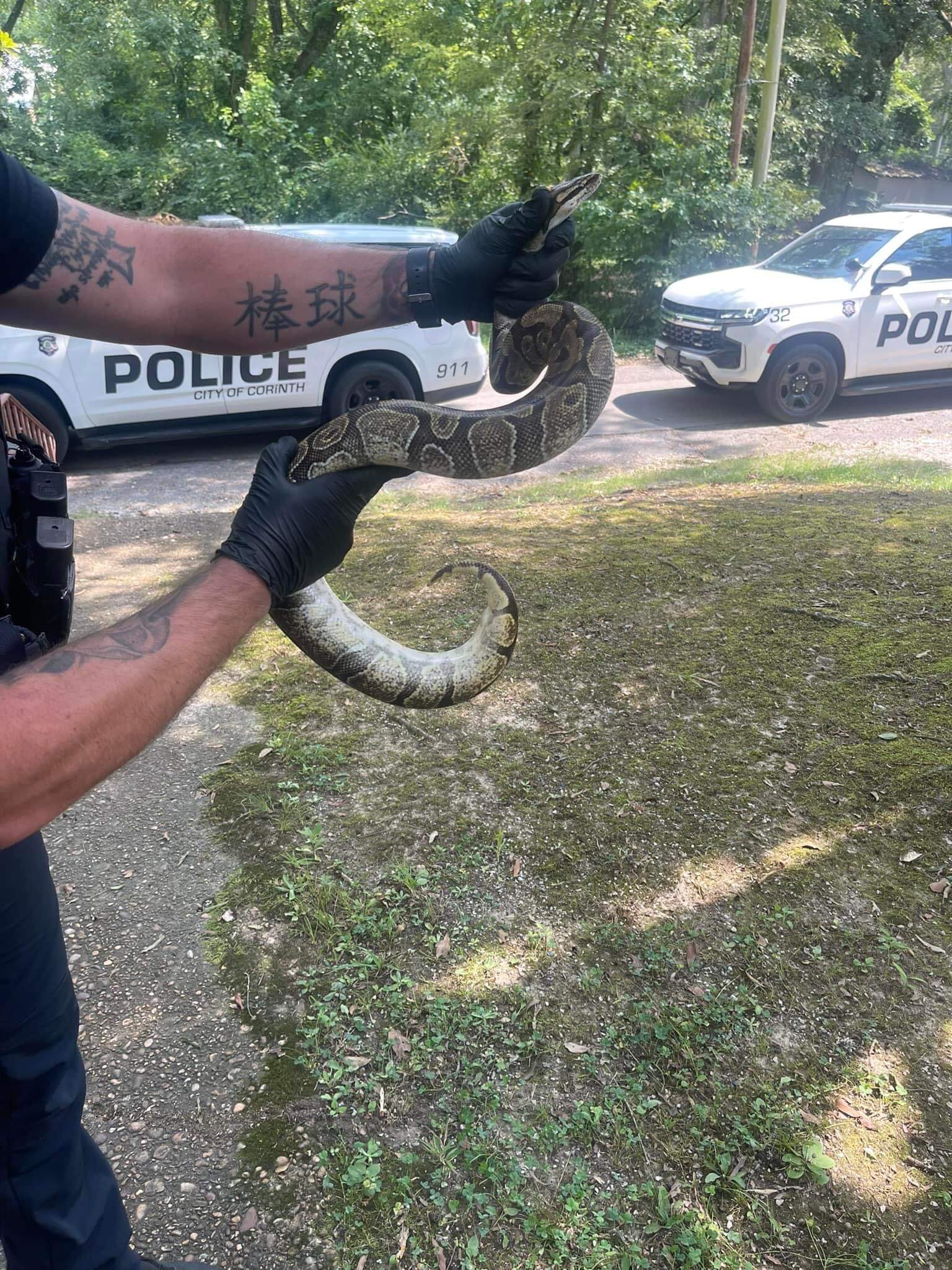 He has rescued two different snakes in the past couple weeks from residential homes.
One was a pretty big python they believed to be a pet of someone's.
It was found around the Meiggs St Area.
If you have any information about whose it may be please contact the Corinth Police Department.