Chick-fil-A comes to Corinth, MS!
by Kelly Hutchins
Corinth, Mississippi is somewhat of an older town. It has a class that only seems to come from years ago. However, with each passing day, this city revels in new innovations. The building of a Chick-Fil-A is one of those new innovations. It has helped Corinth in ways that can only be seen in the future.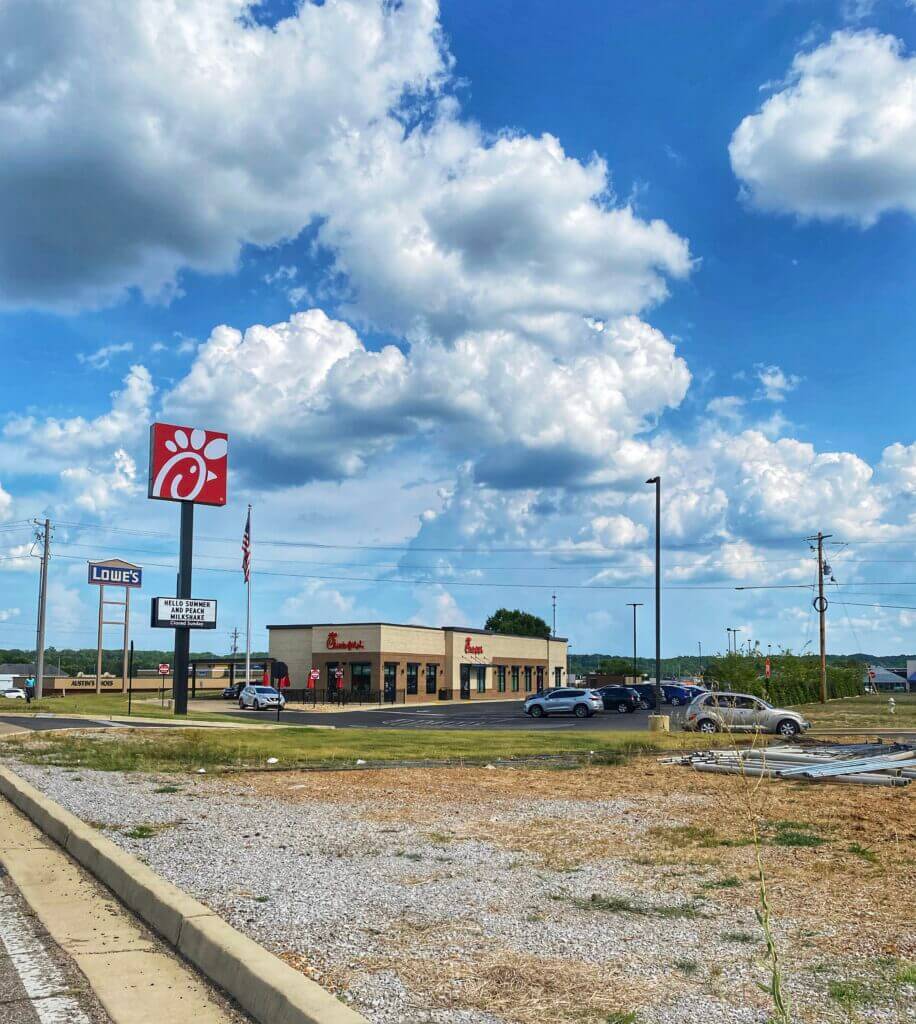 Our brand-new Chick-fil-A opened in Corinth on March 17th, 2022. The restaurant was long-awaited by many. After all, Chick-fil-A is corporately known for its service, friendly staff, and…of course…their chicken!
In keeping with the ever-classy, yet ever-changing city, the decor of the restaurant speaks volume. There is Coca-Cola memorabilia delicately placed throughout the dining area. Numerous old, glass bottles litter the tables; some are even glued together into the makings of a chandelier. Yet even with these nods to old, the architecture of the building itself promotes new ideas. The style is simplistic. The walls are whitewashed; the windows stretch from floor to ceiling. Both of these styles seem to complement each other beautifully…like the perfect beauty of our old town….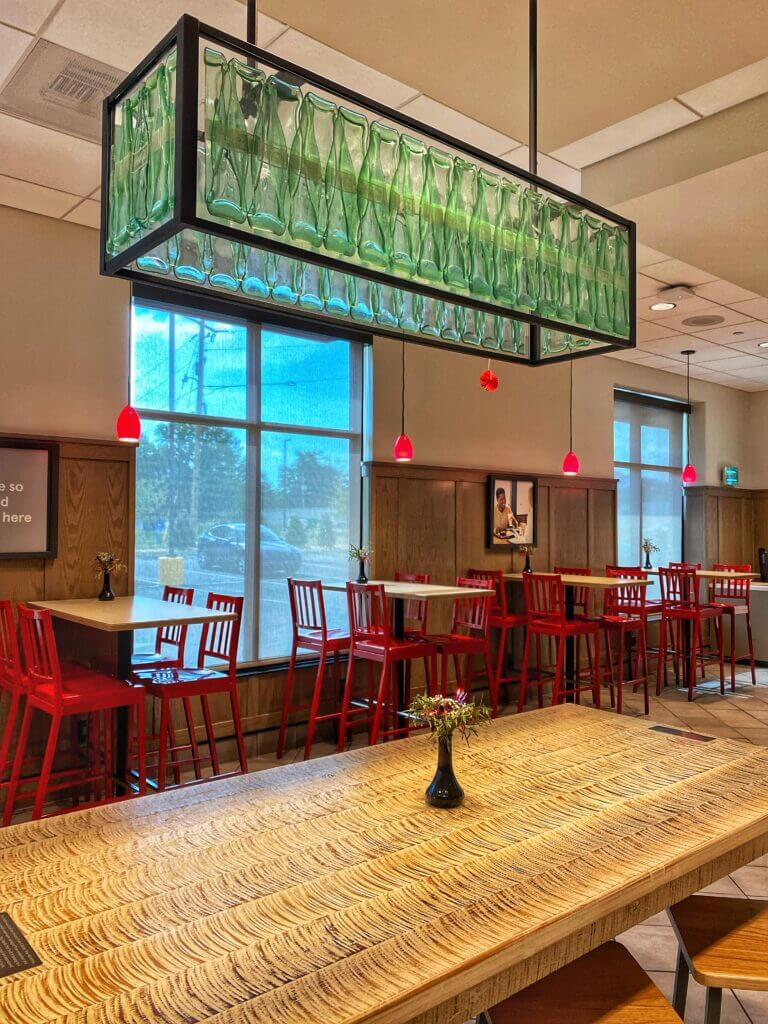 Chick-fil-A has always been known to offer jobs to anyone in need (and a good job, at that!). The one in Corinth continues in this tradition. There are long-time, experienced workers, all the way down to the high schoolers in their very first job. Yet each person is treated with respect, which in turn carries over to the customers.
Ever since opening, the restaurant has been packed with eager customers. It has continued to stay packed, because of how wonderful the staff is to the people of Corinth. The workers are always attentive and take care of each person with a smile.
Overall, this Corinth girl thinks the decision to build a Chick-fil-A here, was a successful one. It will help preserve the city…as well as bring in new hopes. After all, Mississippians love their chicken!
---
Kelly Hutchins is from Kossuth, Mississippi. She attended Kossuth High School and went on to obtain her Associates Degree at Northeast Mississippi Community College. She is currently continuing her education at The Mississippi University for Women. Her passions include writing and literature. She enjoys listening to music, hanging out with friends, and playing fetch with her dog, affectionately nicknamed, "Rat." If you hear, "Blondie," shouted at the local Walmart…she my be nearby, or somewhere around town.