Corinth man arrested after recent high school grad attacked by pit bulldogs
A recent high school graduate was running in Alcorn County recently when she was attacked by 5 dogs, described by the Alcorn County Sheriffs Department as aggresive put bulls.
Tess Lancaster, as 2020 graduate of Alcorn Central where she was the valedictorian, was attacked by the dogs Sunday morning. A passer-by delivering mail saved her by getting the dogs off with mace.
Lancaster will require surgery, according to family members.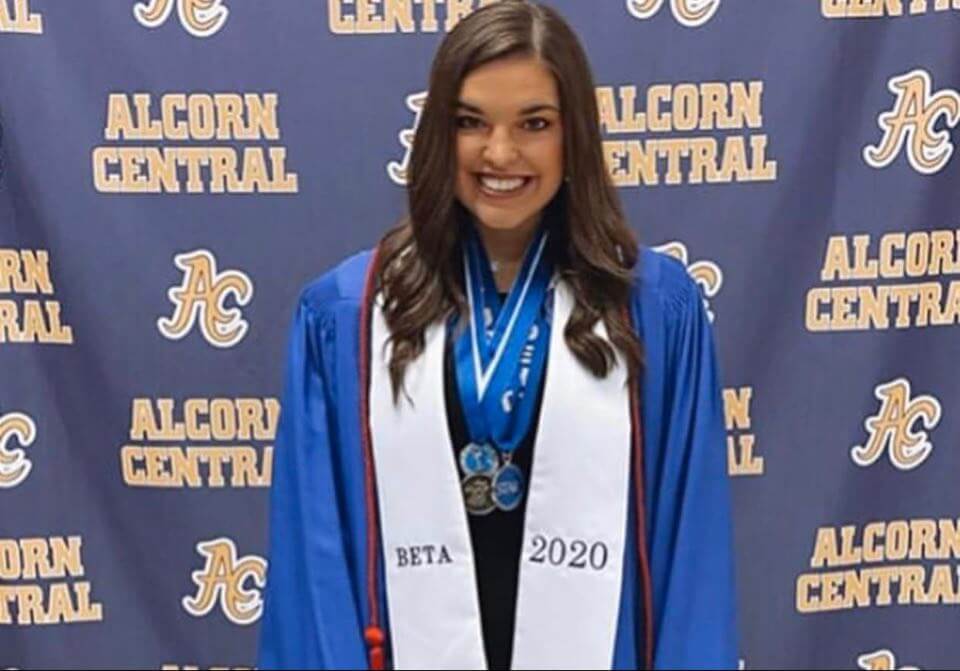 The Alcorn County Sheriff's Office arrested Jack Harrelson, 65, in connection to the attack on Tuesday.
From the sheriff's department:
"Harrelson has been charged with Aggravated Assault by manifesting extreme indifference, which resulted in the attack of Tess Lancaster by his dogs. After an investigation it was determined that based on multiple incidents of aggressiveness shown by Harrelson's pit bulls that he knew or should have known of the danger associated with allowing the dogs to be out without being under his control."