Sign War taking place in Corinth
Krystal's announcement of them going cashless has created a sign war.
Krystal's announced they were going cashless beginning yesterday.
Zaxby's a neighboring business decided to make their own sign.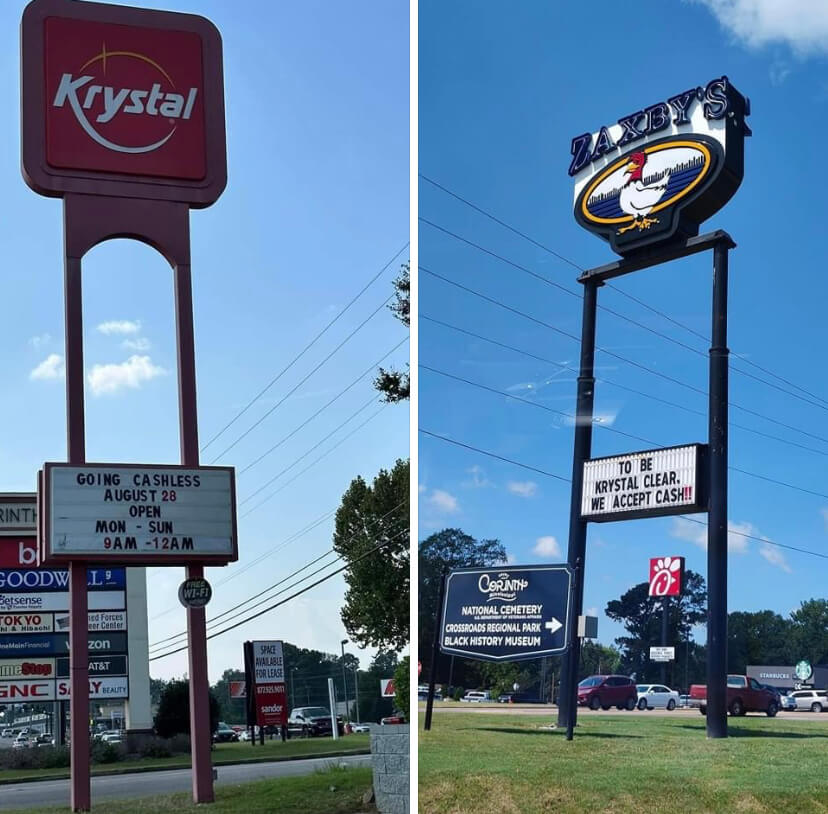 They wanted to make a "Krystal Clear" statement they are not going to be doing the same.