Corinth rocked by storm with heavy damage, power outages
Corinth was hit heavy y the line of storms that came through North Mississippi on Wednesday night.
Multiple commercial buildings in Corinth sustained large scale damage, with roofs blown off and structural damage .
The majority of the city limits of Corinth were without power as of Thursday morning.

Corinth schools released the following on Wednesday evening:
The Corinth Schools will be closed tomorrow (Thursday, April 14). We will see you on Monday, April 18!

ACE released the following, along with pictures of damage:
The pictures below represent what our crews have been fighting through all night. This is the transmission line feeding our District Substation, which serves a large portion of downtown Corinth.

These are 65′ steel poles and the wind ripped through them like toothpicks. Thank you for your continued patience as we continue to restore power throughout the day today.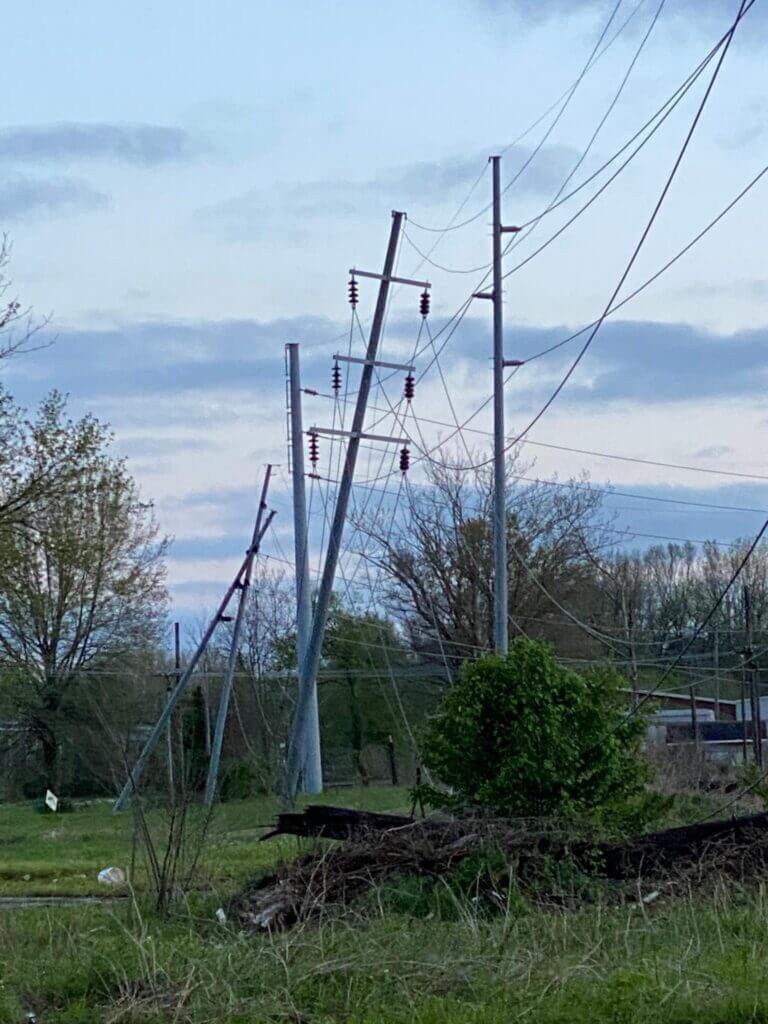 Alcorn County News took the below pictures on Thursday morning showing some of the damage. Steel beams were bent in multiple locations.