Damage, flooding reported in Corinth after Tornado warned storm Wednesday
Lots of damage and road flooding was reported in Corinth after a Tornado Warned storm blew through on Wednesday, August 9th.
The tornado warning was issued after a radar indicated tornado was spotted at 1:50.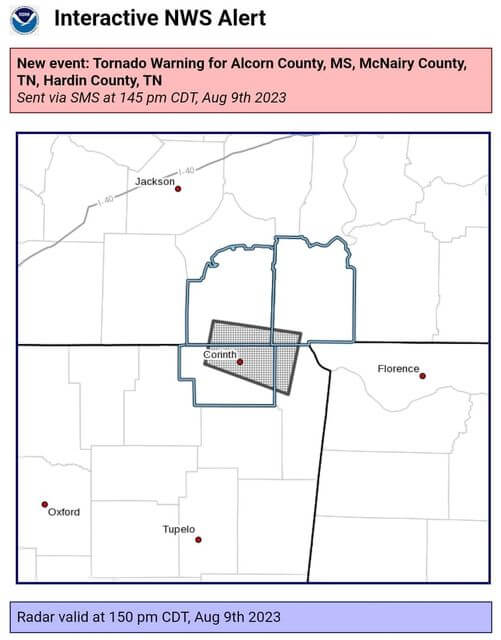 The Corinth PD began posting the following.
We are currently under a tornado warning! A funnel cloud has been spotted near the downtown area. Take shelter. We will update with more information as soon as it's available.
There are reports of multiple trees down. Please stay off the roads. Multiple roads in the downtown area and near the high school are affected.
Cass Street is flooded under the bridge please do not attempt to go under. We are working to get baracades up across the city.
Some of the damage to our city. Again please stay away from the affected areas if at all possible. Once the roads are cleared and after emergency calls are answered, we will begin answering calls of reported damage. Thank you all for your patience!