Man accused of kidnapping 10 month old child and mother, causing AMBER Alert, arrested in Alcorn County
A man accused of kidnapping a ten month old child and the child's mother, setting off an Amber Alert late last month, was stopped and arrested in Alcorn County over the Fourth of July Weekend.
10-month-old Braelee Rayne Trapp was forcibly taken by Tony Lynn Lanier, Sr. in Lawrenceburg, Tennessee on June 25th, setting off an Amber Alert by the TBI.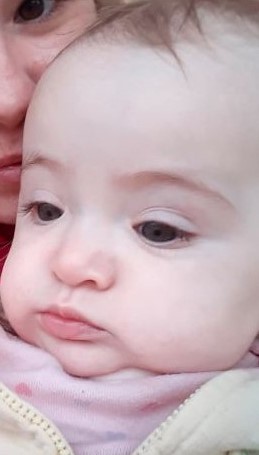 State Troopers got information over the 4th of July holiday that Lanier would be travelling west bound on Highway 72. A pair of state troopers and Alcorn County Sheriffs Deputies pulled the suspected vehicle over near County Road 278 in Alcorn County.
The officers determined that the driver was wanted related to the kidnapping, and took Lanier to the Alcorn County Jail. The mother, Krista Trapp, and the kidnapped child were with the suspect. They were transported to the sheriffs office, according to the Alcorn County Sheriff's Department.
The Mississippi Bureau of Investigation is involved in the matter.