Felony Fleeing/Drug Arrest
On 7-28-23 Two males were taken into custody for seperate offences.
Dakota Jacob Burnett was arrested for Felony Fleeing and Possession of a Controlled Substance.
They were attempted to be stopped due to a report on the stolen vehicle.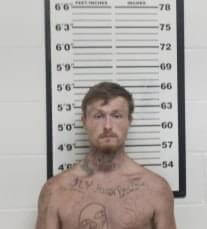 He jumped out and let the vehicle crash into a sidewalk and signs.
They searched the stolen vehicle and found a crystal-like substance and two used needles.
Ryan Marshall, the passenger of the vehicle was taken into custody for a separate vehicle theft out of Tippah County.
The case will be presented to Alcorn County Grand Jury.